Roll over image to zoom in
Description
7" HDMI Touch Display
With Case
Device & System Support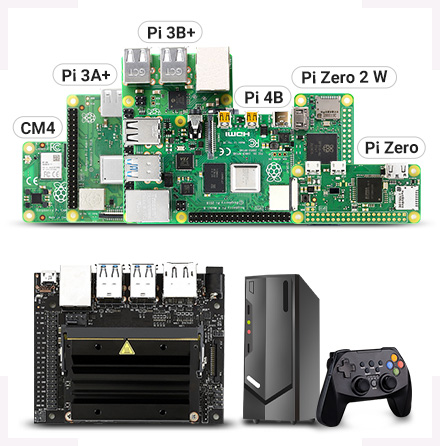 Raspberry Pi
Supports Raspbian, 5-points touch, driver free
Supports Ubuntu / Kali / WIN10 IoT, single point touch, driver free
Supports Retropie, driver free
Supports all versions of Raspberry Pi
Jetson Nano
Supports Ubuntu, single point touch, driver free
PC
Supports Windows 10 / 8.1 / 8 / 7, 5-points touch, driver free
Game Console
Xbox360, PS4, Switch...
Hookup Examples
With Raspberry Pi 4
With Raspberry Pi Zero W

With NVIDIA Jetson Nano Developer Kit
With Mini PC

170
° viewing angle on a IPS panel
Other features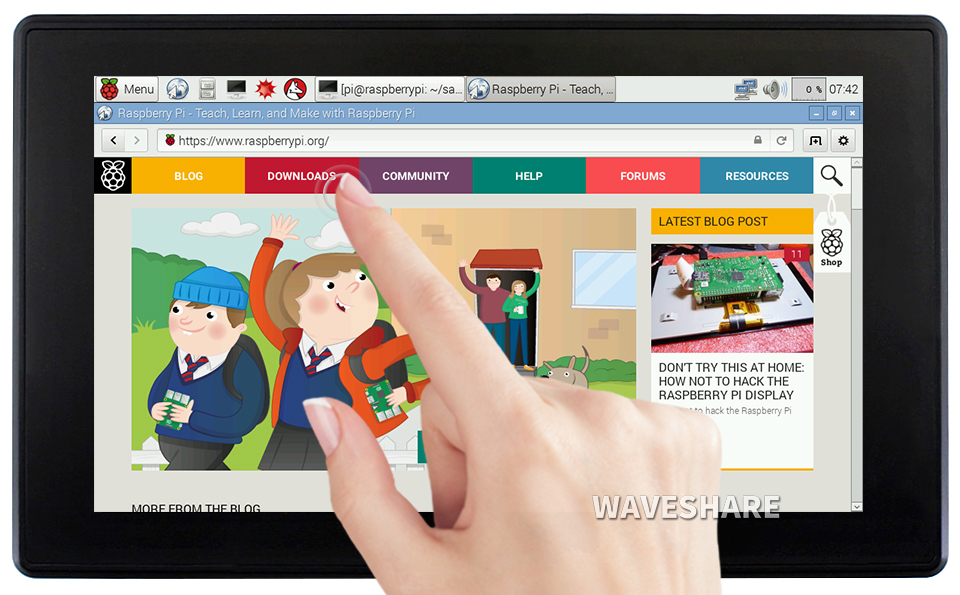 1) up to 5-points touch, depending on the operating system. 2) up to 6H hardness toughened glass panel.
Compatible with gaming consoles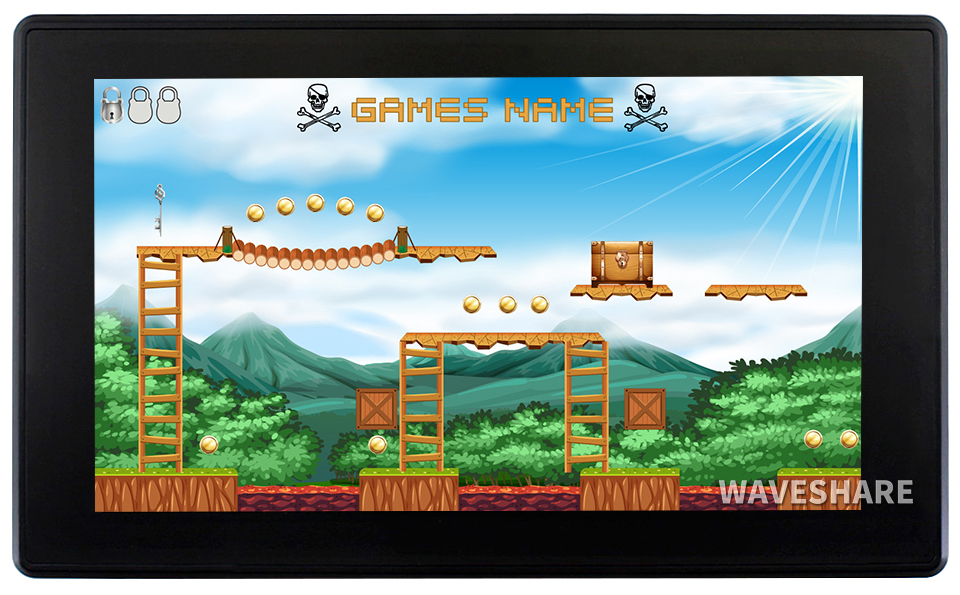 Appearance And Dimensions
Package Includes:
7inch HDMI LCD (H) (with case) x1
HDMI cable x1
HDMI to Micro HDMI Adapter x1
USB type A plug to micro B plug cable x1
Quick start sheet x1